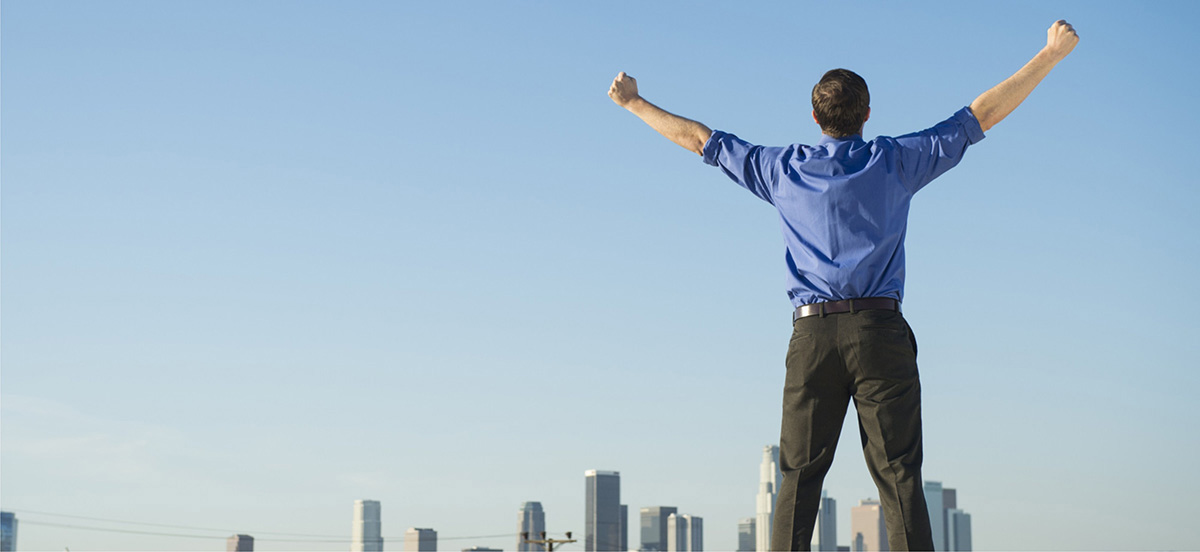 SMCET provides opportunities of interaction between students and representatives of the industry to facilitate placement in suitable jobs. Campus interviews are arranged by the college. SMCET also acts as a platform to have dialogue between representatives of government/financial agencies/entrepreneurs and students. Many multinationals and other organizations of repute, visit our campus in search of talented future managers regularly. The institute has a 100% placement assistance policy.

Placement Process
The companies are requested to mail the enclosed Response Form to the Institute/contact Director-SMCET, for their requirement for placements.
The placement schedule is worked out with mutual consent.
The CVs of the students interested in respective organization are collected by the Placement Cell. These are then forwarded to the companies, if desired.
The companies are advised to give Pre-Placement Talk (PPT) before starting the selection process at the campus. This provides an opportunity to the students to understand the organization better and gives the companies the idea of the student's expectation & desires.
The final job offers/appointment letters are routed through Director, SMCET.
Campus Placements
Every year, many of leading multinational companies from across the country visit SMCET for recruitment of its young talents. The best of companies keep coming for years together is the recognition of high level of satisfaction they receive from the recruited graduates. Some of our campus placed students are :
of our campus placed students are :
| | | | |
| --- | --- | --- | --- |
| Abhijeet Bhushan | IT | TEAM LEADER (PHP DEVELOPER) | W3care Technologies, Jaipur |
| Abhishek Kumar | EC | PRODUCTION ENGG. | Hema Industries India Ltd Bawal.Hariyana |
| Abid Parvez | CS | MANAGER | Bank Of Maharashtra |
| Abinash Kumar | ME | SR. PLANNING AND BILLING ENGINEER. | Sopan O & M Co. Pvt Ltd |
| Aditya Krishna Sinha | ME | TECHNITIAN | MVVRL |
| Amit Kumar | CS | SENIOR APPLICATION DEVELOPER | Target Corporation India Pvt. Ltd. – Bangalore |
| Amit Kumar | CS | SENIOR APPLICATION DEVELOPER | Target Corporation India Pvt. Ltd. – Bangalore |
| Amit Kumar Yadav | IT | WEB DEVELOPER | Wedigtech Solutions Pvt. Ltd., Jaipur |
| Amit Ranjan | EC | SR. PROJECT MANAGER | AVL Tech Sol. |
| Anand Kumar | EC | SR. EXECUTIVE | Prima Telecom Limited, Noida |
| Anchal Srivastava | EC | ANALYST | Google India |
| Anjum Nisha | EC | ASIST PROF. | SMEG, Sawai Madhopur |
| Ankit Rajvanshi | EC | SOFTWARE ENGINEER | Outworx Solutions Pvt Ltd., Noida |
| Ankit Tiwari | CS | CLERK | State Bank Of Bikaner & Jaipur, Hindaun, Karauli |
| Anuj Tyagi | CS | SR. TECHINICAL ENGG. (PROGRAMMING DEPT. ) | Zee Network |
| Anup Prakash | CS | SR.SOFTWARE ENGINEER | Algoworks Technologies Pvt Ltd. |
| Ashish Kumar | EC | STUDENT (M.TECH.) | Amity University(Noida) |
| Ashutosh Kumar | ME | SUPPLIER QUALITY ENGINEER | Trigo Quality And Production Services Ltd., Gurgaon |
| Ashwani Sharma | CS | DATA PROCESSING ASSISTANT. | Office Of District Registrar Births & Deaths -Cum- Chief Medical Officer |
| Bhagwan Sahay Kumawat | EC | INFORMATICS ASSISTANT | Rajasthan State Govt., Place :- Bijoliyan; Bhilwara(Rajasthan) |
| Chandra Pal Singh | EC | GET | Toshina,Nagour |
| Chandrakant Verma | EE | PROJECT ENGINEER | Toshi Automatic System Pvt.Ltd. |
| Deepak Khandelwal | IT | SEO/SMO MANAGER | Axestrack Software Solutions Pvt.Ltd |
| Deepak Kumar Patel | EC | NETWORK ENGINEER | Wipro Infotech(Vodafone Proj.)-Jaipur |
| Devarsh Patel | CS | DATA BASE ADMINISTRATOR | Positron Technologies, Gopalpura Byepass, Jaipur |
| Fahim Akram | EC | GET | Millborn Switchgears Pvt Ltd Jaipur |
| Gaurav Kumar Sharma | ME | MAINTENANCE ENGINEER | Rajasthan Patrika, Jaipur |
| Govind | EC | NETWORK ENGINEER | Wipro Infotech(Vodafone Proj.)-Jaipur |
| Gyanendra Parashar | ME | ASSISTANT PROFESSOR | SGVU, Jaipur |
| Hansraj Meena | IT | JTO | BSNL Jaipur |
| Harsh Vyas | EC | PROCESS EXCECUTIVE | Ana Solutions (Bpo) |
| Harvendra Singh | CS | JR. TELECOM OFFICER (JTO) | Shillong (Meghalaya)/ Bsnl |
| Hitesh Kumar Gupta | CS | CEO | Modisharray.Com |
| Jaivardhan Singh | EC | CHIEF ENGINEER | Laxmi Financial Services, Bhatinda, Punjab |
| Ketan Gupta | CS | SR. ONLINE MARKETER | A3logics (I) Lmt, Jaipur |
| Kuldeep Tiwari | IT | SOFTWARE DEVELOPER | Thomson Digital India Limited. |
| Lokesh Kumar Meena | CS | INFORMATICS ASSISTANT (IA) | DOIT&C Collectorate , Karauli. |
| Maneesh Kumar | IT | GET | Sandiya Solution Pvt .Ltd. Jaipur |
| Manish Kumar | ME | ASTT. ENGINEER (QUALITY DEPT.) | Bony Polymers Pvt. Ltd Faridabad |
| Manoj Kumar Mehta | EC | LECTURER | Infinity Science Academy |
| Md Sharique Iqbal | EC | LTE EXPERT (SENIOR ENGINEER ) | Ericsson Global India Pvt. Ltd |
| Mohammed Saood Khan | EE | J. EN. I | Rajasthan Vidhyut Prasaran Nigam Ltd., Jaipur |
| Mohd Yusufuddin Khan | EC | DIRECTOR | Own Business //Www.Mechitgroup.Com |
| Mukesh Pandey | EC | ASST. MANAGER, DESIGN DEPARTMENT | Minda Industries Ltd. |
| Mukund Gupta | EC | ASST. MANAGER (MD OFFICE) | Shriram Company |
| Nagendra Pratap Singh | EC | POLITICIAN CUM SOCIAL ENGINEER | District President Samajwadi Party Etah (UP) |
| Narendra Singh | EC | ASIST PROF. | JIET, Jaipur |
| Niklesh Kumar Yadav | EC | GET | Barauni Power Plant, Bihar |
| Nitin Sharma | CS | SENIOR QA MANAGER. | Campbell California, USA, Actian Cooperation |
| Paarijaat Sharma | EC | ANALYST | Grail Research |
| Pawan Kumar | EC | NOC EXECUTIVE | Tata Communication Ltd., Pune |
| Prashant Chandra Bhardwaj | EC | ASSISTANT PROF. | Arya College (Ait) |
| Prateek Mahnot | CS | SOFTWARE ENGINEERING | Indicus Netlabs (Raftaar.In) |
| Radhe Shyam Choudhary | IT | SEO EXECUTIVE | Pinnacle Web Solution Pvt. Ltd. Jaipur |
| Rahul Agrawal | CS | TEAM LEAD | Appirio India Cloud Solution Private Limited, Jaipur |
| Rahul Goswami | EC | GET | Millborn Switchgears Pvt Ltd Jaipur |
| Rahul Sharma | EC | SALES & SERVICE ENGINEER(ALL OVER RAJASTHAN) | Elico Ltd(Delhi) |
| Raj Kumar Jain | IT | GET | Sandiya Solution Pvt. Ltd. Jaipur |
| Raj Kumar Sharma | IT | ASSISTANT PROGRAMMER | NIC,Jaipur |
| Rajendra Kumar Jajoria | CS | INFORMATICS ASSISTANT | DOIT&C, Panchayat Samiti, Phagi |
| Rakesh Kumar Meena | EE | SR.SECTION ENGINEER | Indian Railway In Kolkata |
| Ramavtar Chandel | EC | LECTURER | Saint Joseph College For Technical Edu.Tonk |
| Ramesh Chand | ME | ASSISTANT PROFESSOR | IIMT College Of Engineering Graeter Noida |
| Randhir Kumar | ECE | PROGRAMMER | Iap Corp Private Ltd., Rajasthan Secretariat(Nic),Jaipur |
| Ranjit Prasad | EE | MANAGER | Ferro Alloys Corporation Ltd. Mine Area Kabwe Zambia. |
| Ravindra Kumar Gothwal | IT | INFORMATICS ASST | DOIT&C, Panchayat Samiti, Phagi |
| Ravindra Singh Naruka | EC | BUSINESS ANALYST FOR MOBILE APP DEVELOPMENT | Planet Web Solutions Pvt.Ltd. Jaipur |
| Rekha Vyas | CS | TECHNICAL SUPPORT ENGINEER | The Phone Support – Systweak, Jaipur |
| Rohit Kumar Lakhawat | CS | INFORMATIC ASSISTANT | DOIT&C, Banswara |
| Sachin Tyagi | CS | MARKETING MANAGER | Nuberg Engineering Limited,Noida |
| Santosh Kumar | EC | GET | Millborn Switchgears Pvt Ltd Jaipur |
| Shishir Saxena | IT | VISUAL MERCHANDISER. | Shoppers Stop, Jaipur. |
| Shyam Baboo | EE | SR.ELECTRICAL ENGINEER | Raipur Chhattisgarh/Gmr Thermal Power Plant Raipur Chhattisgarh. |
| Siddharth Shekhar | EC | SERVICE EXECUTIVE | IFB Industries Ltd. |
| Soni Jugal K. | EE | ENGINEER | Bkt.Pvt.Ltd |
| Sonu Kumar Pandey | EE | ASST.OPERATION MANAGER-ELECTRICAL | Application Control Panels Pvt Ltd., Ballabhgarh Faridabad |
| Sonu Pandey | EE | ASST MANAGER-PRODUCTION | SPS Application Control Panels Pvt Ltd , Faridabad |
| Sudarshan M Sharma | EC | SR. SERVER SUPPORT ENGINEER | Continuum |
| Sumit Dheeman | IT | PHP DEVELOPER | LMD India Consulting Services |
| Sumit Saurav | EC | PRODUCTION & PLANNING ENGINEER | Five Core Electronics Ltd., Delhi |
| Suraj Kumar | EC | MAINTENANCE ENGINEER | Monger Office Equipments Pvt.Ltd, Delhi |
| Tarun Kumar Gaur | EE | JUNIOR ENGINEER | Rajasthan Vidhyut Prasaran Nigam Ltd., Jaipur |
| Thakker Chirag. | EE | ENGINEER | Bkt.Pvt.Ltd |
| Vikram Singh Choudhary | IT | VC ENGINEER | Wipro Ltd. |
| Vimal Singh | EC | SOFTWARE ANALYST | Dell Hyderabad |
| Vishal Rathaur | ME | ENGINEER- AUTOMATION DIVISION | Consortech Tools India Ltd, Pune |
| Vishal Singh Rathaur | ME | ASST MANAGER-AUTOMATION DIVISION (NORTH INDIA) | Suhner(Switzerland Based Mnc).Delhi. |
| Vishwas Chaubisa | IT | TECHNICAL CONSULTANT | Wipro Ltd. |
| Vivek Goswami | ME | ASST. MANAGER | Jai Suspension System Ltd. |
| Yogesh Vyas | CS | ONLINE SALES MANAGER | Sara Fashion |