AN OVERVIEW
Best Electrical Engineering College in Jaipur, Rajasthan
The department of Electrical Engineering was established in the year 2000 at SMCET jaipur rajasthan which is now the best electrical engineering college in Jaipur, Rajasthan. It offers B.Tech. degree in Electrical Engineering of four years duration.
The department is committed to advancement of the frontiers of knowledge in electrical Engineering and to provide the students with a stimulating and rewarding learning experience. Due to well equipped electrical labs with high quality precision equipment, instruments and necessary software programs, college is renowned as top electrical engineering college in Jaipur Rajasthan.
KEY FEATURES
Electrical Engineering department at smcet jaipur have well equipped laboratories.
SMCET Teaching methodology beyond curriculum to enhance practical knowledge.
SMCET Jaipur provide industrial visits and continuing education program.
In Electrical Engineering, SMCET Provides Student Counseling & Tutorials.
Tie up with industries involved in research and development to give live experience to the students.
SMCET jaipur given best opportunities for the placements in the Govt. and Private sectors like RVVNL, NTPC, NHPC, Reliance power, etc.
VISION & MISSION
Vision
To become a engineering department of excellence that produces globally competent Electrical Engineers those are ethically and emotionally strong enough to meet the technological challenges.
Mission
To Provide Quality Education in the domain of Electrical Engineering at smcet jaipur.
To inculcate moral and ethical values among the faculty and students.
To have regular interaction with industries and offer solutions to their problems to bridge the gap between industry and academia.
Enhance Industry Institute Interaction programme to get acquainted with corporate culture.
ACADEMIA
LABS AND WORKSHOPS
The Department has the following fully equipped laboratories
Electrical Machines Lab.
Electrical Measurements and Instrument Lab.
Power System and High Voltage Lab.
Advanced Power Electronics and Industrial Electronics Lab.
Power System and Control Lab
Computer Based Power System Design Lab
Electrical Circuit Lab.
MATLAB Programming Lab.
High Voltage Engineering Lab.
Electrical Drives and Control Lab.
ESSENTIAL SUBJECTS
The essential subjects of Electrical Engineering at SMCET jaipur rajasthan include: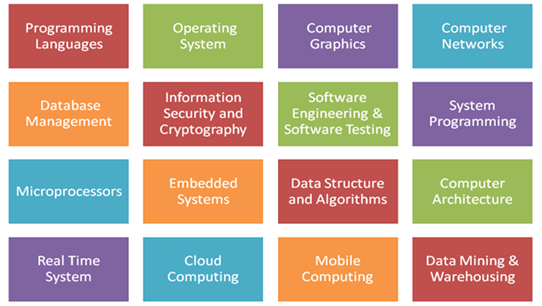 ACADEMIA UPDATION METHODOLOGIES
The Electrical Engineering department is regularly discussed in the faculty meetings and is updated whenever necessary.
Electrical Engineering department is also discussed in the Board of Studies meetings and suggestions (if any) are incorporated.
A discussion also takes place in meetings with the colleagues from the industry and academia.
We have put into place a system that will collect feedback in the form of questionnaire from the following

Employers, who visit the smcet jaipur rajasthan for campus recruitment
The alumni, who attend the alumni meet at smcet jaipur rajasthan which is held in the month of April / May every year.
External visitors from the academia and the industry, who visit the department from time to time for presentations, viva-voce examinations, workshops, conferences etc.
JOB PROSPECTS & CAREER
There are lots of job opportunities in the field of electrical engineering. An electrical engineer designs, develops and maintains the electrical control system to the required specifications, and focusing on economy, reliability, safety, sustainability and quality. An electrical engineer can work with the industries deals in product development, system management, product design, sales, amusements, consumers' electronics, transportation, wireless communication, manufacturing, chemical, automotive, defense and pharmaceutical.
A fresher who has passed the degree in Electrical Engineering can get the offer of salary started from 2 lakh per annum up to 5 lakh per annum. Don't think about the salary because "sky is the limit".
Some job titles are listed here:
Chief Engineers
Workshop Manager
Operations Manager
Development And Test Engineers
Electrical Product Design Engineer
Project Manager
Project Head
Site Engineer
Field Test Engineer
Electrical Consultant
Customer Support Engineer
Research And Development Engineer
Service Engineer
Technical Director
MAJOR RECRUITERS
SAIL
NTPC
BHEL
NSPCL
BALCO
Jindal Steel & Power Limited
GAIL
Tata Steel & Power Limited
Everest Industry
State Electricity Board
Tata Metallic
Tata Motors
ALSTOM India Power project
Bhushan Steel
ISRO
OMEGA Elevator
KONE Elevator