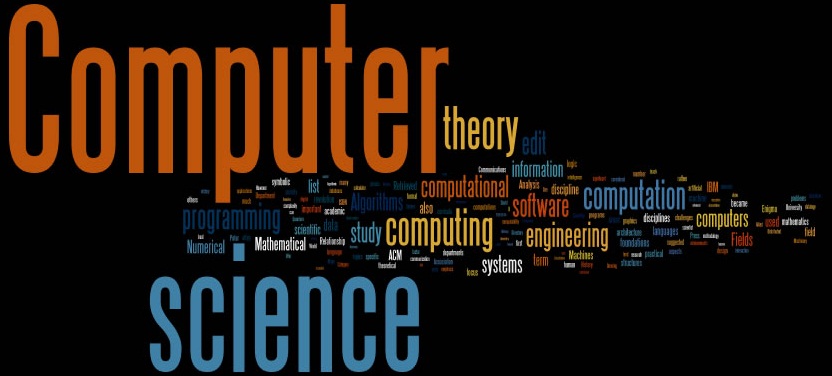 AN OVERVIEW
Trusted Computer Engineering College in Jaipur Rajasthan
SMCET is best Computer Engineering College in Jaipur Rajasthan. The department of Computer Engineering was established in the year 2000 which offers B. Tech. degree course in Computer Science & Engineering of four years duration.
It was started with the object of promoting specialized knowledge in the field of computer engineering which makes the college as Best Computer Engineering College in Jaipur Rajasthan. In Computer Science & Engineering the student will go through the algorithms, programming languages, operating systems, database management systems, computer network, computer graphics, artificial intelligence etc. The Department of Computer Engineering in Stani Memorial College of Engineering and Technology is a centre of excellence providing in-depth technical knowledge and opportunities for innovation and research with up-to-date computer facilities.
The student intake capacity of the department is 60.
KEY FEATURES
The Computer engineering department has well equipped laboratories consisting of the high performance computing systems and best servers among best computer engineering college in Jaipur Rajasthan.
High Speed Internet Facility in SMCET, Jaipur Rajasthan.
Best-in-class infrastructure and faculty profile in engineering department.
Strong industry interface with leading companies.
SMCET, jaipur rajasthan given top placements in national and international companies like Infosys, TCS, Wipro etc.
VISION & MISSION
Vision
To contribute effectively to the important national endeavor to produce quality human resource in the information technology and related areas for sustainable development of the country's IT industry needs inculcating moral values and societal concerns.
Mission
SMCET jaipur provide exposure of latest tools and technologies in the area of engineering and technology.
Creating knowledge of fundamental principles and innovative technologies through research within the core areas of computer science and also in inter-disciplinary topics.
Serving the communities to which we belong at local and national levels, combined with a deep awareness of our ethical responsibilities to our profession and to society.
Enhance Industry Institute Interaction programme to get acquainted with corporate culture.
ACADEMIA
LABS AND WORKSHOPS
The SMCET Computer engineering department jaipur rajasthan has the following fully equipped laboratories :
Object oriented programming Lab.
Unix Shell Programming Lab.
C & Data Structure Lab.
Database Application Lab.
Internet Programming Lab
Network Programming Lab
X- Windows and Visual Programming Lab.
SAD & Software Development Lab.
ESSENTIAL SUBJECTS
The essential subjects of Electronics and Communication Engineering include: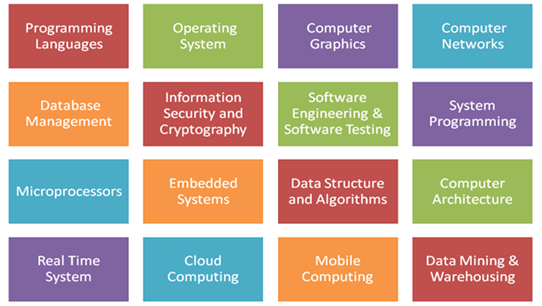 ACADEMIA UPDATION METHODOLOGIES
The Computer engineering department in jaipur rajasthan is regularly discussed in the faculty meetings and is updated whenever necessary.
Computer engineering department is also discussed in the Board of Studies meetings and suggestions (if any) are incorporated.
A discussion also takes place in meetings with the colleagues from the industry and academia.
We have put into place a system that will collect feedback in the form of questionnaire from the following

Employers, who visit the institute for campus recruitment
The alumni, who attend the alumni meet which is held in the month of April / May every year.
External visitors from the academia and the industry, who visit the department from time to time for presentations, viva-voce examinations, workshops, conferences etc.
JOB PROSPECTS & CAREER
There are ample of job opportunities in the field of Computer Engineering at SMCET jaipur rajasthan. After obtaining a degree in Computer Engineering at smcet, one can expect handsome salary packages in Government as well as Private sector. A fresher can get the initial package of 2 lakh per annum to 3 lakh per annum in India. In abroad, he can get the salary in six figures. After gaining a minimum of 2 years experience, the salary can get just double of it. There is no criterion of salary for the brilliant or an experienced candidate.
Some job titles are listed here:
Informative Assistant
Computer Programmer
Software Developer
System Designer
Engineering Support Specialist
Academic Research Editor
E-Commerce Specialist
Data Warehouse Analyst
Software Engineer
Professor
MAJOR RECRUITERS
TCS
Infosys
Wipro
HCL Technologies
Accenture
Cognizant Technology Solutions
Microsoft
IBM
Adobe
Google
Cisco
Oracle
Sun Microsystems
Yahoo
Tech Mahindra
Mahindra Satyam