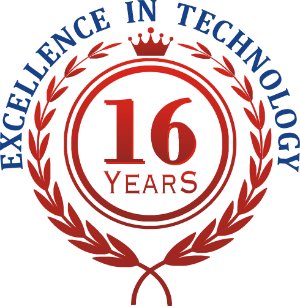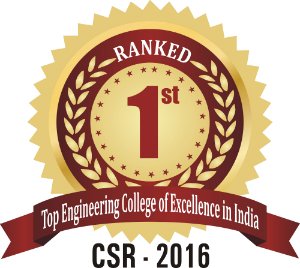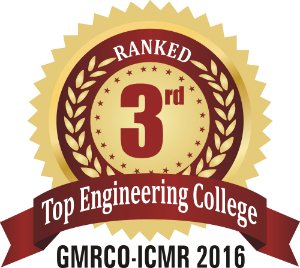 Electrical Engineering Department
Seminar convened by Renewable Energy Sources Deptt., Govt of India & Chamber of Commerce & Industry Rajasthan.
Workshop on living Purpose fully & Developing Internal & External Leadership Qualities organized on the United Nations International Youth day on 12th august,07.
International Conference on Renewable Energy, ASIA, 2008 & 4th SEE Forum Meeting at IIT, Delhi from 11th to 13th December,08.
Workshop on MATLAB, language of Technical Computing at Vyas Engineering College for Girls, Jhodhpur from 26th to 27th December,2008.
Workshop Attended :-
Attended a workshop in collaboration with IIT Kharagpur on " MATLAB: The Language of Technical Computing" held on 26th & 27th Dec. 2008 at Vyas Engineering College for girls, Jodhpur (Rajasthan).
Attend Short Term Courses:-
Attended a Short Term Course on " Computer Aided Power System Analysis " during 26th to 30th July 2010 at NITTTR, Chandigarh.
Online Certification by SIEMENS on:-
Basics of Electricity
Basics of AC drives
Basics of DC drives
Basics of Power Monitoring
Basics of Bus way
Electronics & Communication Department
Four student projects had been selected in International Exhibition: Engineer's Infinite12 (ELECRAMA 2012). Our college was the only college in whole India from which four projects were selected.
Title of the Project

Automatic energy meter reading using wireless technology
Electricity theft detector through wireless data acquisition system with automatic circuit breaker system
Remote controlling of industrial machineries
Industrial automation through dual tone multiple frequency technology

Team :

Ms. Anchal
Mr. Ankit Rajvanshi
Mr. Jaivardhan Singh
Mr. Vijay Pandya
Mr. Khem Singh
Mr. Tarun Sharma
Mr. Ghamandi Singh
Mr. Chhinderpal Singh
Mr. Chandra Shekhar Mahto
Mr. Karan Sisodia
Mr. Mukesh Pareek
Mr. Muzaffer Ansari
Information Technology Department
MHRD-AICTE sponsored Staff Development Programme on Data Warehousing & Data Mining conducted by MCA Deptt. Of Nit Tirchy during 25th May to 6th June, 2009.
MHRD-AICTE sponsored Staff Development Programme on Image Processing Fundamentals & Advances conducted by CSE Deptt. of NIT Rourkela during 15th to 28th December, 2008.
Annual Conference at IPS CTM, Gwalior during Research Paper on Technology Management in IT Industry.
MHRD-AICTE sponsored Winter School on Advanced Digital Signal Processing & Applications conducted by NITTTR,Chandigarh in Rajdhani Institute of Technology & Management, Jaipur from 27th January to 6th Feburary,2009.
Computer Department
Several Projects were made by the staff and the students of computer science department. They are as follows:
E-STGS (Skynet Trajectory Mapping & Geographical Information System)
Payroll Management System
Library Management System
Temperature Logger(Hardware Project)
College Website Design
Hospital Management System
Online Shopping System
Online Recruitment System
Mechanical Department
Mechanical Branch students developed a hybrid two wheeler engine as a part of research work. The research was conducted under the guidance of Prof.Vinay Marwal, HOD, and Mechanical Engineering Department. This engine can be run on fuel such as petrol, battery and solar energy. The project is still under research for improvement .If successful this will be a revolutionary achievement in the automobile industry.
Mathematics Department
12th Annual Conference at JNV University ,Jodhpur from 25th to 27th October,2007 & presented Research Paper on A Family of Fractional Integrals of Certain Polynomials.
Chemistry Department
A book on Engineering Chemistry dedicating to Dr. Thomas Cangan, Founder of SMCET in 2007.